deepundergroundpoetry.com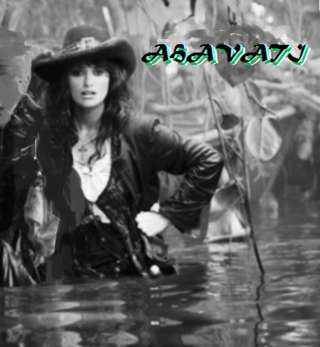 Of wind & rain, birds & you
( a note of ambient sounds )


I hear a random trill
outside my door
and stop
to lean my head back;
strained eyes closed,
both hands slip off my
lap like a
rush of wind,
where a leather journal
lies open; lined paper,
with inkings
that faintly echo
their vignettes:

cicada shiver
in the rooted trees
from their humid shrill
above the swamp.

Itís times like this
when summerís young,
nothing like it
will become,
when days are
stretched
Ďtill after ten at night,
and reason
takes its leave
in flight above the
time that now begins,

to let go the sins
of heat that
Iíve been shackled to
as an inmate
who is
determined
to bust out
of prison and pain
like so many
cloudbursts, of rain!

Guards in their towers
donít see me
as I venture out
stealthily,
only going late at night
when the fevered air
has turned to mist
Iíve blended in,
and wonít be missed.

Though thoughts of you
in southern climes
are often on my mind,
like soothing sounds of
ambient that I never hear,
but I can always feel
as if by touch, a tap
where then I turn
and look back across
the stillness of the
park I always walk.

In time perhaps,
Itís where your words
will find me then.






Written in tribute to Ahavati.



All writing remains the property of the author. Don't use it for any purpose without their permission.
likes

7

reading list entries

4
Commenting Preference:
The author is looking for friendly feedback.