deepundergroundpoetry.com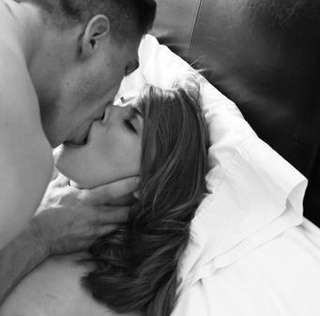 Perspicacious
Inconsistency makes him feel tired & weary, and oft I have to refine the settings on his equaliser whilst tempering the bass & treble of his melodic love notes, and he reacts almost violently to the shift in the way I want to listen to his harmonic tunes, and I touch upon his unspoken desires to pin me down in an album to procure my wings to feed his voyeuristic tendencies as Iím splayed from left to right, in all my wrongness, just for him to hum upon my blatant sensitivities when he needs to feed upon me.
†
We sway back & forth, breath to breath, and Iím convinced heís a saint in comparison to my unrelenting unraveling in a dark world that shines a light upon his own darkness, and I bare witness to the uncertainty that resides in his psyche as I attempt to nestle into the core of his vortex like settling into the eye of a storm to catch my breath. †
† †
I wonder how Iíll ever be able to live up to his imagery and expectations, knowing my architectural design is flawed and fragmented but I canít help muse upon his gorgeous azure shades whilst entertaining myself, knowing itís only a matter of time until my gravity orbits †
his world, and his world is dry & desolate like the Sahara desert as I lick the fragments of his very few words. † †
† †
Words, that have the potential to give my world meaning as I strive to nurture & nourish his being; mind, body and soul and Iím entirely †
unhinged at the possibility of standing upon the intersection of change with him as we both discern which path to take. † †
† †
And, I long to latch onto his kiss as our lips collide in our individualism as our transparent blueprints merge; and the weight of his hand upon my throat grips my heart & soul as we figure out a way forward to float upon still waters to sustain one another as we illuminate togetherness in our erubescent shades of blossoming love.
All writing remains the property of the author. Don't use it for any purpose without their permission.
likes

5

reading list entries

1

Commenting Preference:
The author encourages honest critique.