deepundergroundpoetry.com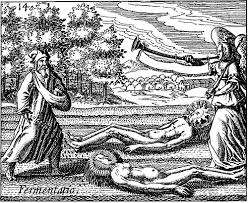 Fools against the wind

Single creator of air will never need to breathe it
So temple Aur emerald flame wills to conceive it
In rearranging symbolistic prototype paradigms
Via coalesced abstract in a journey near rhymes,

No such alchemical wedding without a reception
Interdimensional time never mirrors a reflection
Dark energies to shatter every line but travel yet
A darker matter pretends to shine without effect,

Frequency resonance making a song just for two
Practically at rest high vibrating spirit world view
Per soul string played across the tones and color
Strangers of thought still truth close as a brother.
All writing remains the property of the author. Don't use it for any purpose without their permission.
likes

4

reading list entries

1

Commenting Preference:
The author encourages honest critique.