Content Warning : Do you want to continue?
This poem contains content which some readers may find disturbing.
It is unsuitable for children or anyone who is easily offended.
YES
I am over 18 years old, I have been warned and I still want to read this poem.
NO
I don't want to read this type of content, take me back to the previous page.
deepundergroundpoetry.com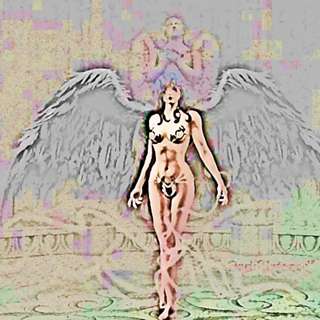 Satan's Slave
A succubus of feminine form
The devil is cognoscente in seduction
In my most vulnerable moment
She clandestinely skulk, stalked and struck
Pouncing upon my lonely frangible heart
Becoming a nascent presence
In my head and upon my mattress
 
This evil vulpine ineffable beauty
Caused me to abandon all reason
I became defiant to all convention
Recalcitrant I became a pariah
Sliding uncontrollably into declivity  
Till she imprisoned my soul  
In an inescapable prison  
Of corporal debauchery
 
Now without family or friends
I am a slave to her every whim
Proxy of her evil schemes
Part of every of her wicked deeds
 
I've given my soul to this monster
Just to be taken as her lover
For this I will be condemned
To burn in the fires of Hell
🔥Forever and ever🔥
 
All writing remains the property of the author. Don't use it for any purpose without their permission.
likes

5

reading list entries

0
Commenting Preference:
The author has chosen not to accept comments.