deepundergroundpoetry.com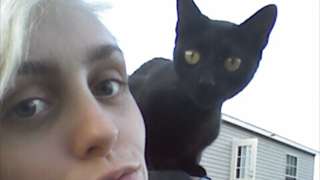 Go Get'em Kiddo !!
So, when did it all happen?
When did you go from this little squeaker I could hold on one arm to this amazing young woman who is spreading her wings and flying?
When did you go from playing with tires to mounting tires?
When did you go from handing me wrenches to owning your own wrenches?
When did you go from playing with matchbox cars and trucks to fixing cars and trucks!?
When did you go from watching technicians to wanting to be a technician?
I do not know what it was specifically or when it was exactly that you were inspired to walk this path you have chosen but let me tell you something, you have walked it proudly so far!!!
Taylor, what a journey you have had and you are just at the beginning of the adventure!
I am so proud of you kiddo.
You are one of the biggest reasons I RISE & GRIND every single day.
I love you more than I could ever possibly show you and in case you do not know this, you, are my hero.
So watch out Toyota of Sarasota, cuz my kick ass daughter is coming your way and she don't play no games!!!
All writing remains the property of the author. Don't use it for any purpose without their permission.
likes

5

reading list entries

0
Commenting Preference:
The author is looking for friendly feedback.