Content Warning : Do you want to continue?
This poem contains content which some readers may find disturbing.
It is unsuitable for children or anyone who is easily offended.
YES
I am over 18 years old, I have been warned and I still want to read this poem.
NO
I don't want to read this type of content, take me back to the previous page.
deepundergroundpoetry.com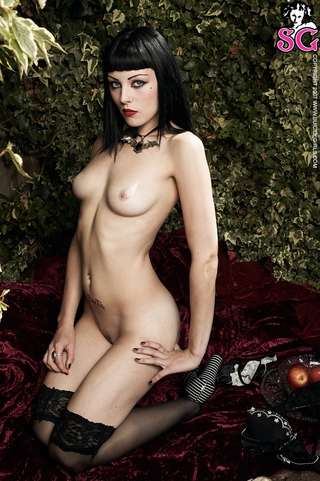 hole

whiskey to the lips
dawning sin rises
eclipse the darkness
with moonshine soul

rattle the bones of the spirits
fucking demons at mass
splayed for god
gave him my pussy
now its held up for ransom
the cartel owns it

the robber made a beer run--
at the Johhny Quick
got away with a handful of skittles
and my honeyed cunt
finger deep inside my treasure
a prickly cock enters from behind
sucking on a twizlzer I don't complain

he fucks me hard--
streetwalking through my mind
prostituting his thoughts
they're for sale cheap

vodka straight up loosens him up
I mind fuck him
leaving him cum stained and begging
he thought I was just a whore

I turned a trick in his mind
bent his will until it shout hallelujah
damn right I turned him out

fucking demon cock
entered from the south
I gave him a one-way ticket
back to hell

where he's used as a condom
for the beast
defiler of the foulest holes


All writing remains the property of the author. Don't use it for any purpose without their permission.
likes

8

reading list entries

2
Commenting Preference:
The author encourages honest critique.