deepundergroundpoetry.com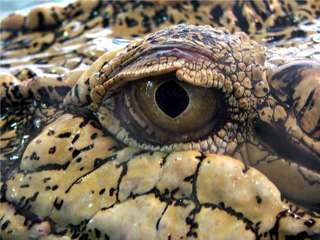 Crocs and Gators
Crocodiles ain't alligators no more'n I is you or you is me. Won't find no alligator votin Republican or toatin a bump-stocked and loaded semiautomatic to the grocery store. Aligators'll pray in a tight spot but ain't sure to whom their prayer is addressed. Crocodiles know to whom they pray and even what awaits when the Reaper comes toolin down river in a jon boat.
Alligators say it's a woman's body and she can do what she needs but crocs say no, them babies got rights too and might even go on a cruise in their later years to add a little spice to a troubled marriage, feed their gamblin addiction, or forget their diabetes at the twelve foot gourmet dessert bar. Gators say, well, a woman's gonna do what she's gotta and better a two hundred dollar sterilized glove than an implement bent from the dry cleaner's. Crocs say, hell, gators got no heart, and gators say well then, crocs oughta feed them poor children breakfast and buy 'em a goddamned text book once in a blue moon.
Put all this next to the fact that gators have broader snouts and are thus inclined bite off more than they can chew while crocs can hide their razor teeth behind a sly smile and you see you're dealin' with two similar species that'll either one take your arm off at the ball joint.
All writing remains the property of the author. Don't use it for any purpose without their permission.
likes

1

reading list entries

0
Commenting Preference:
The author encourages honest critique.