Content Warning : Do you want to continue?
This poem contains content which some readers may find disturbing.
It is unsuitable for children or anyone who is easily offended.
YES
I am over 18 years old, I have been warned and I still want to read this poem.
NO
I don't want to read this type of content, take me back to the previous page.
deepundergroundpoetry.com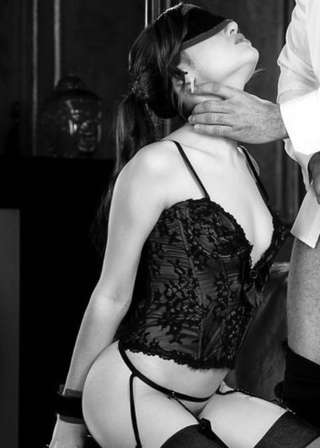 prayers to a Sadist

pink revelations excite your beast
you finger me in a bathroom stall at midnight
blowing smoke rings in my cunt

I exhale low moans cursing you underneath my breath
you send me back out to the bar
knowing you I fear what will happen next

still wet from your afflictions
cum perfume to excite the lusts of other men
your steely eyes watch on

it turns you on to see me debase myself
I only want you and you know it
you growl that one when you lean in close

let him piss on you---
a drunk man full of machismo
I loathe you at this moment
but my cunt craves your approval

I seduce him with looks of innocence
hardened intentions seal the deal
he's rough with me...manhandling my feminity
he orders me on my knees

I beg him to piss on me---
a snarl on his lips says he knew I was a whore
I take it all...the rough pounding in my ass
a backhand to the face on his way out

I'm left crying on the bathroom floor
you come in and carry me to your car
take me home and gently clean me up
whisper what am I to do with you baby?

you're a masochist with the will of a true Sadist
you would never let me touch you this way
no, not unless you were broken first

your pride ripped from you
with nowhere left to hide




All writing remains the property of the author. Don't use it for any purpose without their permission.
likes

7

reading list entries

1
Commenting Preference:
The author encourages honest critique.