Content Warning : Do you want to continue?
This poem contains content which some readers may find disturbing.
It is unsuitable for children or anyone who is easily offended.
YES
I am over 18 years old, I have been warned and I still want to read this poem.
NO
I don't want to read this type of content, take me back to the previous page.
deepundergroundpoetry.com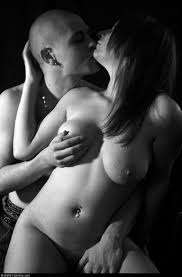 down bitch

thug hard it's been awhile
I see you hangin with the boys
but you ain't been up my block in a minute
you're here now and my pussy's pounding
I need to know I got your attention

pink wet and peaking--
three fingers deep just thinking of you
rubbing my swollen berry, swirl. dip
hell yeah boy I'm feeling you deep
you spy me from the corner of your eye
masturbating, mentally projecting my heat
you move in a little closer to get a better look

hardened intentions arise
you growl out your displeasure
your body betrays you
you've been waiting on this ho
calling on me I've been a no show

now that I've got your attention
show me the heat you're packing
you tell me girl "careful now
you might get more than you can handle
with all that talk got me fucking twisted
it's gonna hurt when I fuck you"

I let out a moan...my heart shaped ass puckers
"damn boy bring it"
you step up to me and grab me by the throat
"down on your knees bitch...now please your man"
you push up on my sweet mouth
plush lips made for sucking
I take you in without protest
wrapping your hands in my hair
you begin to fuck me

nibble, swirl, bite--
I take you deep down my throat
gagging a little your cock is so big
you say "take it all ho"
I begin sucking you like a pro
a disgraced porno star
mascara running down my cheeks
you work me over rough
withdrawing just before you cum

you bend me over and enter my dark star
I let out a scream you say "I told you girl"
you begin to fuck me rough
in and out working the rim
pull out and ram it home again

I begin moaning in pleasure
while you rub my sweet bud
"mmm girl you like that don't you--
tell me now who gives it to you like you need it"
"I cry thug hard"

you're on the brink now
thrusting deep inside me you touch bottom
my little ass wrecked now..a gaping black hole
you pull out and cum all over my sweet juicy tits
moaning yeah baby..."fuck you're good"

"I answer I'm your ho alone
don't forget me thug hard
I'm your down bitch now and always"



All writing remains the property of the author. Don't use it for any purpose without their permission.
likes

8

reading list entries

1

Commenting Preference:
The author encourages honest critique.