deepundergroundpoetry.com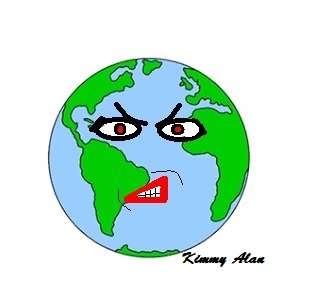 EVICTION IS MY PREDICTION
Mother Nature can be a vengeful bitch
She'll destroy us
Long before we can destroy her

Sooner or later
She'll tire of our harassment
And in a diatribe she'll smite us from this planet

The end of humanity does not mean the end of the world
Seems the earth is still doing fine
Since the Neanderthal demise

Don't think for a minute that you can hide behind God
For if not God's mistress
Mother Earth is the Goddess

The next great war will not be man against man
But man against nature
Want to bet who wins?
All writing remains the property of the author. Don't use it for any purpose without their permission.
likes

7

reading list entries

2
Commenting Preference:
The author has chosen not to accept comments.