Content Warning : Do you want to continue?
This poem contains content which some readers may find disturbing.
It is unsuitable for children or anyone who is easily offended.
YES
I am over 18 years old, I have been warned and I still want to read this poem.
NO
I don't want to read this type of content, take me back to the previous page.
deepundergroundpoetry.com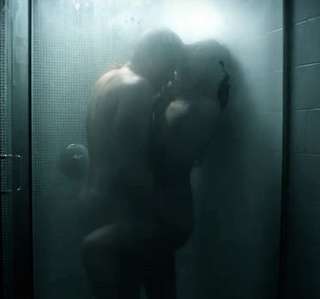 Spanking And Sex In The City
Mm, tonight I'm in a frisky mood
For a Tomcat to taste of my juicy carnal food
This poem is not going to be pretty
For a night of spanking and sex in the city
Come and govern your dominance and then plummet my sunken treasure with your stiff woody
Strong palms giving my buttocks a hard whacking
Licking my lips in anticipation, his power to thrill me, worth hacking
Torturing my emotions while sinking into his unchasten smacking

Then kissing over the reddish scenario
Smearing honey in my crack, slowly licking up the sticky flow  
Centering me on the floor
Ass up in the air, two fingers snaking inside…mmm the desire I do adore
Mm... smacking each soft cheek one more time
Closing my eyes, to the unity of pain and pleasure my kinky fetish of all time
 
Getting down on his knees
Bending his head downward, and teasing my pussy lips back to my anus as he please
Oh, I've been such a naught naughty kitty cat
His domination driven in each hard smack
Bucking backwards, enticing his groin
Ramming his girth inside my pussy smacking that ass, the pain resounding my moans
 
Yanking his dick out, tuning me over, his mouth coveting my wet south
Legs twining around his neck, picking me up  
Stationing my back against the wall, gyrating my pussy into his face with each tongue sup
Oh fuck…fuck he's hitting my mother of pearl  
His tongue slipping, sliding, dipping deeper as it curls
 
Who ever said just like that
Must've been the man whose tongue was deep inside my sweet kitty cat
Pleasing me in bed, legs to the sky on my back  
My pussy quivering
Mm. oh…oh… butter rum seeping, his passion has me shivering
His tongue knocking and delivering
 
Holding me up with one hand, stroking his dick
The intense pleasure of darting his erection tantalizing my wet slit  
Pussy jucies glistening my downy hairs
Back arched, screams echoed in the air, the neighbor pounding on the wall, I just don't care
Breathless, pussy cresting, his tongue deep inside me nesting  
Oh…oh… my head dazed greeting the wall, his tongue tasting my honeyed rainfall  
 
My juices seeping down
Squeezing my breasts, his tongue sapping my jucies the only heard swishing sounds
My body trembling, coming down bit by bit
His nostrils inhaling my crime of his passion coating my clit
Oh God, you got that je ne sais quoi, that knack
Satisfying my pussy, after the art of pleasure from his ass smack
All writing remains the property of the author. Don't use it for any purpose without their permission.
likes

11

reading list entries

2
Commenting Preference:
The author is looking for friendly feedback.