deepundergroundpoetry.com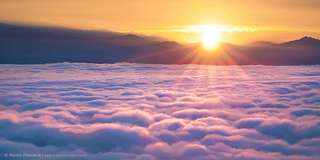 First Blush
You sleep, so soft, awake I dream of you;
In rising both the sun and you tumesce,
Now tip of tongue to tip your scents imbue.
The sunlight of my touch, your skin caressed.

Your morning dew lays sweetly on my lips;
In chorus birds do serenade our bloom,
Upon a kiss, the eyes show brief eclipse,
And sweetly whispered song of lovers' tune.

A dawning as the day begins to break,
To taste the stirring of this meadow, lush.
You asked last night to rouse you to a wake,
And promised me a gift of morning wash.

Beneath the sheets, I slip before you stir,
To beckon you unto my waking world.
All writing remains the property of the author. Don't use it for any purpose without their permission.
likes

10

reading list entries

3
Commenting Preference:
The author encourages honest critique.