Content Warning : Do you want to continue?
This poem contains content which some readers may find disturbing.
It is unsuitable for children or anyone who is easily offended.
YES
I am over 18 years old, I have been warned and I still want to read this poem.
NO
I don't want to read this type of content, take me back to the previous page.
deepundergroundpoetry.com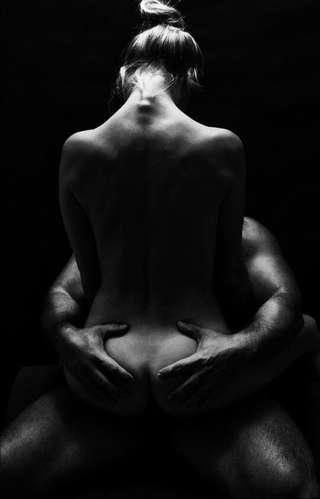 Synchronicity
Rose geranium & sandalwood infused our senses aurically as we mingled in wild abandon upon the cusp of ancient shades of divinity as we enabled our sexual energy to blossom from season to season.

Cherishing your long intense kisses as you strum upon my swollen bud until I'm quivering and gushing all over you as my legs are draped over your shoulders, gapingly in sacred intimacy, time & time again until I'm dripping with the essence of your holiness.

Sprawled wide & openly beneath high monastic ceilings as my nips reach for your lips to devour in between the rise and fall of our hips whilst we discover our unity in synchronicity, through deep penetration.
 
Swaddled in your arms as our legs entwine and we're unable to discern where you begin, and where I end as the warmth of your breath trails my bare flesh as you plant yourself deeply in the vortex of my tight wet aching whole.
 
Knowing, that I belong to you as we worship one another upon the alter of blissful tantric carnality, and just like a flower, I blossom all over you as you watch the way I tremble and temper my breath, to align with yours.
All writing remains the property of the author. Don't use it for any purpose without their permission.
likes

7

reading list entries

1
Commenting Preference:
The author encourages honest critique.