deepundergroundpoetry.com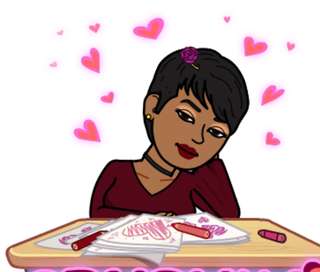 Ecstasy Found
I can't get you out of my head, like a thought that cannot be explained.
My feelings for you are running rampant, like a escaped prisoner, hard to be detained.    
I don't think I can surpress my dirty fantasies and cravings for you much longer.         
My body is dehydrated and I need you to quench its undying thirst.          
I take pride in being the Virgin Mary of the group and not giving my fruitful cherry to just anyone.          
No, I'd rather preserve it's nutrients for someone worthy of it's delectable, juicy goodness.          
But for you I'll let you ravish into my flesh like a famished vampire who lacks of blood.          
Take me apart one by one like it's an intense game of jenga.          
Fondle with my pink rose so soft and urgent with care through each finger, like it's a guitar.          
When you get a teaspoon of me you won't need any type of porn to send chills down to your erogenous zones.      
My body can be the stimulator that garners up all of your sweet lustful moans.          

You want my heart well baby become one with the veins within it.          
Be my Achilles heel, be the back bone I need to stand on my own two feet.          
It turns me on when you tell me the things you want to do to me once you have the opportunity to get me in bed.    
I'm not no damn one night stand, so don't expect no quickies or basic head.      
I'm a classic girl, wine and dine me to get to the nucleus of my soul.          
Nothing gets me off than a man who can treat a woman like a cherished fossil instead of a rusted old tool in the shed.  
I want that love where you shut out the world and not answer a phone call or a text.          
But instead just be lost in each others orgasmic melodies and the pleasures of our sex.          
           
Our love will be the kind of love where you can't live without me and my life is yours to uphold.          
A love where marriage is the center of binding our commitment legally and you taking my hand to hold.          
A blushing bride dying to give all of her warm embraces to her doting groom.      
A groom that looks at me with hunger when it comes to devouring me with his mouth from six ways to Sunday during honeymoon night.          
A groom that wants to explore putting my body into different positions like a contortionist with all his everlasting might.          
         
My dreamlover you make me feel alive and filled with heavy adrenaline.          
I want to be the one that heals all your aches like I'm your own prescribed penicillin.          
My body is an open safari baby now come use it for your own unawaited exploration.          
I'm your forever and always          
I'm ecstasy found, but an angel to society.      
Come be my proprietor baby and forever keep me in your possession.
All writing remains the property of the author. Don't use it for any purpose without their permission.
likes

16

reading list entries

2
Commenting Preference:
The author encourages honest critique.