deepundergroundpoetry.com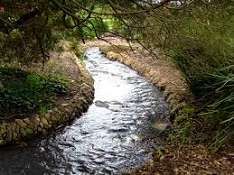 Lost Man's Dream
I lay back and hear the stream
Then sink into a lost man's dream
My demons guide me down to Hell
Another wayward soul to sell

But I waken to the stellar light
A certain glint, despite the night
Yet I am not thus truly blessed
This soul tainted, so far from rest

Much sanity is left behind
My face frozen, but deeply lined
Yet I still hear the water's flow
And long for peace, that inmost glow.
All writing remains the property of the author. Don't use it for any purpose without their permission.
likes

14

reading list entries

4
Commenting Preference:
The author encourages honest critique.