deepundergroundpoetry.com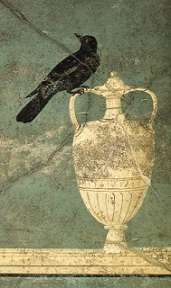 Forevermore
Lenore passed so long ago
When I heard with her dying breath
A whisper that our love would grow
Flourish over cruel, early death

I waited for her blessed return
Alone throughout the years
A raven on my Grecian urn
Encouraged naught but fears

He uttered simply "Nevermore"
And he seemed here to stay
I still mourned my lost Lenore
As twilight dimmed the day

I heard her voice at high midnight
A murmur from skies above
Forevermore a hint of light
Forevermore my love.
All writing remains the property of the author. Don't use it for any purpose without their permission.
likes

10

reading list entries

4
Commenting Preference:
The author encourages honest critique.