deepundergroundpoetry.com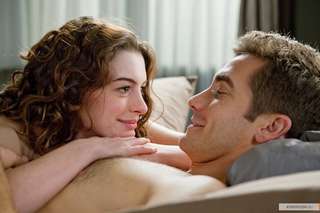 Morning Text
Good morning my darling lady.

You're just stirring awake.

I love watching you rise and slowly wake.
It is a captivating sight.
You are so beautiful.

My heart sings to see you open your eyes and see me there.
The smile on your face lights up the room.

Then you stretch,
Arching your back like a warm cat,
Arms taut above your head.

The sight makes me want you so much.
I want to hold you, kiss you, wrap you in my arms.
When you stop stretching you relax.
Soft, warm, supple, just fundamentally right.

You roll back and burrow into me.
I want to pull you closer, to feel your skin against mine.
I am such a wolf for body contact.
This sensation is so so so satisfying.

I don't want to ever let you go.

I gently kiss you.
Your soft lips taste delectable.

Another smile!

Then you say "good morning" and everything is right in the world.

Thank you for being part of my life.
Thank you for making my world a brighter, happier place.
Thank you for showing me love and accepting mine in return.
Thank you...

Have a wonderful day.
My beautiful dream mate.
All writing remains the property of the author. Don't use it for any purpose without their permission.
likes

6

reading list entries

2
Commenting Preference:
The author is looking for friendly feedback.