deepundergroundpoetry.com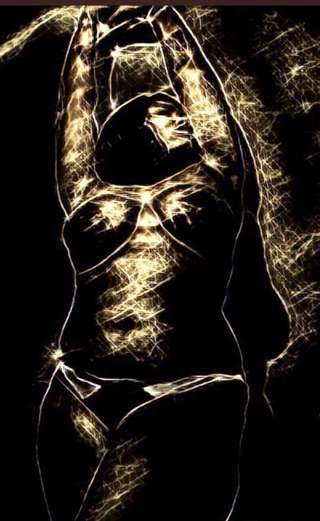 Remember
He said I was
fat, sloppy, ugly, nappy, and nowhere near sexy
No matter how Much I say I don't care,
Those words hurt, made me lower my head
I lost some of that sass in my walk
I went home alone
Striped down
looked in the mirror naked and looked at it all
Wondering if how I seen myself was wrong
I taught myself to see the beauty in my flaws, my scars
Now I was seeing the flaws, and scars, the stretch marks and curves the way that man saw me a man that meant nothing to me
I was ready to cover instead of accentuate
sad at first..tears & my confidence falling
Then I remembered
I raised rmy head
smiling
Wiping the tears
I remembered
All the niggas, the men, the young boys and even bitches and women..
Always chasing me, wanting me
I remember my mother and other women in my family saying
"You look so much better thick than when you were skinny"

Then I remembered
I'm a thick size 16 queen...

I raised my head higher than before
I remembered
I have a thick little queen I'm raising,
It's my responsibility to show her she's a queen she's beautiful..
No matter the size of her jeans

After that day
I stayed naked for damn near a week..
Making myself look in the mirror..
Take time to admire me..
I remembered me
That nigga was wrong about me..
That nigga was lie!
That nigga must of been mad..
I remember now...
Years ago that same nigga tried to holla at me
I remembered...
That petty nigga was in his feelings!
I remember he wanted me, he asked me out
I remember now, I turned him down
 
I killed his dream of being with this thick ugly nappy headed queen!
He was mad because he couldn't have me
I remembered
I no one defines me
I have my own definition of beauty
I remembered
Never to let anyone's opinion change the love I have for me
I remembered
My confidence, my strength, my self worth, my identity, the undeniable truth in the knowledge that I am a Big Beautiful Queen..
All writing remains the property of the author. Don't use it for any purpose without their permission.
likes

7

reading list entries

4
Commenting Preference:
The author encourages honest critique.