Content Warning : Do you want to continue?
This poem contains content which some readers may find disturbing.
It is unsuitable for children or anyone who is easily offended.
YES
I am over 18 years old, I have been warned and I still want to read this poem.
NO
I don't want to read this type of content, take me back to the previous page.
deepundergroundpoetry.com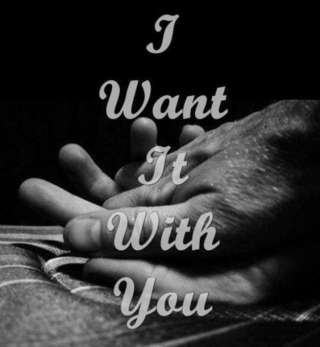 Wanting You
Wanting you
a spiraling need
f
a
l
l
ing
into the chasm
of coveted touch,
endless kiss,
&
fuse of fervent flesh

diving deep into
spawning pool
wrestling against
thrust and torque

a vessel in storm
a steamy breathless dance
of primal flux

a virile war fought
between sliding sheets

a surrender
an armistice
signed with tangle
of arms and legs

a kiss immersed
in emotions sea
floating on undulating waves
of harmonious ecstasy
drifting off together
f
a
l
l
ing
into shared dreams
of pleasures yet consummated
All writing remains the property of the author. Don't use it for any purpose without their permission.
likes

2

reading list entries

1
Commenting Preference:
The author is looking for friendly feedback.