deepundergroundpoetry.com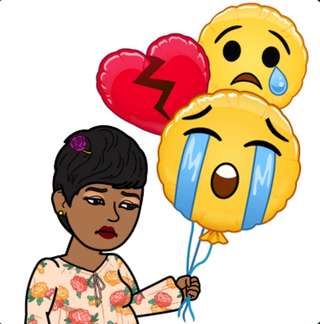 Sad Vibez- Short Poem
Times pass and the hurt you left me with still tends to linger.

They say time heals all wounds, but yet losing you left me with a permanent scar.

No amount of it'll be okays and let it go's can take away the pain you left me with.

I will forever not put my trust in others, fearing that they to will abandon me for something better.

I lose sleep wondering what could I have done different to make you stay.

But all I can do is cry till my pillow soaked completely with salted tears that will not go a stray.

I could only give my heart to God for he is someone who make all my fears and doubts go away.

All writing remains the property of the author. Don't use it for any purpose without their permission.
likes

3

reading list entries

0
Commenting Preference:
The author encourages honest critique.