Content Warning : Do you want to continue?
This poem contains content which some readers may find disturbing.
It is unsuitable for children or anyone who is easily offended.
YES
I am over 18 years old, I have been warned and I still want to read this poem.
NO
I don't want to read this type of content, take me back to the previous page.
deepundergroundpoetry.com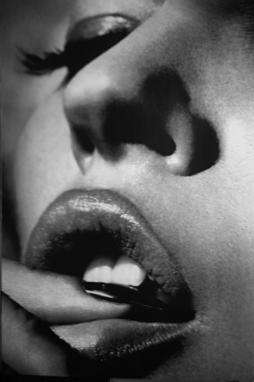 Ungentlemanly You

do it once more Sire
please
you're too far away
and my hollow is aching in
your absence
speak to me dirty
and put me down for the night
tell me how
you gonna squeeze my
jaw open and stuff your dick
inside my mouth
tell again me how you gonna
grab me by my hair
and suffocate me with the
musk of your crotch
watch me gag as you drag your
length across my tongue
tell me how i love the way you
nest inside my mouth
how you nestle your sack on my chin
tell me Sire please
tell me how sin fills the air
as you fill my throat
with thrust after rugged thrust
how you grin with that sadist's grin
looking at down tears welling
with devotion in my eyes
tell me once more how you held
my head in place
and face fucked me until
you creamed a hot sticky batch
down my linings
filling me up with
so much cum
and so much pride
i want to hear every detail
please Sire
tell me more of
the things you do to me
and put me down for the night
All writing remains the property of the author. Don't use it for any purpose without their permission.
likes

2

reading list entries

1
Commenting Preference:
The author is looking for friendly feedback.