Content Warning : Do you want to continue?
This poem contains content which some readers may find disturbing.
It is unsuitable for children or anyone who is easily offended.
YES
I am over 18 years old, I have been warned and I still want to read this poem.
NO
I don't want to read this type of content, take me back to the previous page.
deepundergroundpoetry.com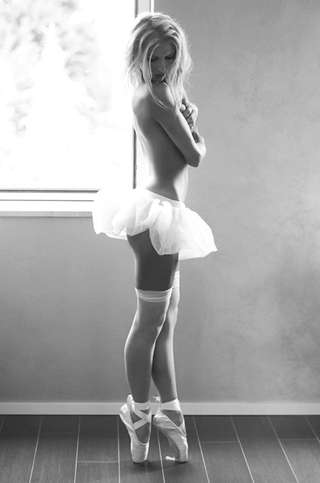 his ballerina

the sensitive place on my neck
where you give me tender kisses
always makes me giggle

with sunrise in your eyes
you make me feel special
your dainty little ballerina
dancing through your daydreams
on the periphery of lust
spinning on your trust

captivating woman
trespassing on your masculinity
where you get drunk on my beauty
just a sip is enough to make your mind race

you come on gentle
a blush flushing porcelain skin
then intentions become heated

skilled lover
with the touch like no other
touches my womanhood
caresses my lady
lets me know I'm your girl

you enter slowly, methodically
allowing me to peak
and like the ocean tides
you recede crashing into my passion
again and again

tip to lips
is like the first time
every time

I get giddy with anticipation
excited for you to fill the space
made only for you

cum into my honey cove
feed my hunger
lover of mine

until divine crescendo pushes me over
and I'm left calling your name
with forever on my mind


All writing remains the property of the author. Don't use it for any purpose without their permission.
likes

13

reading list entries

2
Commenting Preference:
The author encourages honest critique.