deepundergroundpoetry.com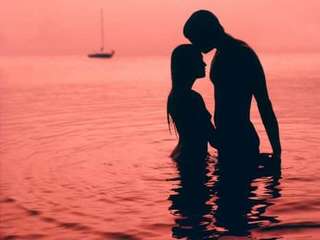 Ur my light
Its true to say we love many but falls in love with only one , one that is u , Just a touch of u the best ever intimacy I ever had in life, even after a thousand kisses u still flutter to my face always made me felt in peace, hairs falling on ur shoulder made my excitement boundless, as we connect in each other our mystery unfolds, our trust grows in deeper as we move bold, seeing your charms i fall in a hex , to be lost forever in this trance, u filled my each breath with ur exotic fragrance, as u close ur eyes with a smile I hold u closer tighter not to let u feel alone again, whisper of ur gentle moans a song like no other, that pushes our body to a divine shore, in its waves I set free my ego forever. In ur grace I washed my souls dust away, igniting an eternal fire of a passionate way, with this light i wish my pray, don't let any tears slip on ur face nor the shadows of sadness touch ur surface, I know iam too far to shield u from this realms darkness, but I remind u that my love will always be our brightness, for someone who taught me how to be in love entirely I cant give up to the dreams we choose to fancy .
All writing remains the property of the author. Don't use it for any purpose without their permission.
likes

0

reading list entries

0
Commenting Preference:
The author encourages honest critique.