Content Warning : Do you want to continue?
This poem contains content which some readers may find disturbing.
It is unsuitable for children or anyone who is easily offended.
YES
I am over 18 years old, I have been warned and I still want to read this poem.
NO
I don't want to read this type of content, take me back to the previous page.
deepundergroundpoetry.com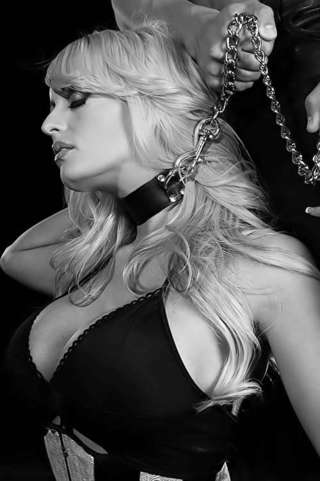 Vixen

you call me out of my darkness
with a whimper and a pout
I approach you...

you've called on her...the Vixen
little wanton whore...who you adore
pink splayed at your command

suck my dick ho...
with defiance in my eyes I say no
a cat o nine tails will help your attitude
a hiss of leather through the air...
before it kisses porcelain skin
sweet agony in the pain

my face shows the intensity of my feelings
you know you're going to have to beat me
Vixen has entered...
she enjoys the pain
smiling wickedly I say more please

torn flesh, red welts
a hiss of pleasure escapes my lips
you manhandle me
bringing me down on the bed
you will obey me slut
now give me some head

I smile at you slyly
mmm yes please let me taste your cock
lips to tip I take you in
swirl, lick, taste...
I salivate all over your dick

you touch my sweet berry...
swollen and aching
you ask me why do you deny me?
broken and easy...
with eyes cast down I say
I need you to fuck me

come on little girl...
spread those honeyed thighs
unsure of myself all of a sudden...
my ass blooming crimson
you enter my darkness greed

feeling my great hunger and need
you go deep...
a sultry exhale says I'm feeling you
I scream god yes...deeper
fuck my soul
enter my inner sanctum
and really taste me

harder and harder you pound me
in and out locking eyes with me
you tell me
you're mine...


All writing remains the property of the author. Don't use it for any purpose without their permission.
likes

7

reading list entries

3
Commenting Preference:
The author encourages honest critique.