deepundergroundpoetry.com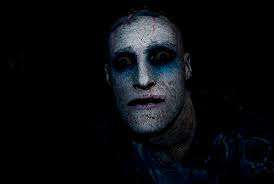 Dead of Night
The dark drapes over unknown faces
The vaguest shapes the night embraces
Figures hunching in the dark
Enigmas never leave their mark

He tries to penetrate the night
Bringing secrets out into light
What he can't see remaining still
What he can't feel eludes his will

He shrugs and whistles on his way
Takes a moment, sits to pray
All the details rendered clear
The precision that he holds so dear

But night then makes his world melt
A silence too intensely felt
A mist that chills him to the bone
He clings desperately to what is known.
All writing remains the property of the author. Don't use it for any purpose without their permission.
likes

9

reading list entries

1
Commenting Preference:
The author encourages honest critique.