deepundergroundpoetry.com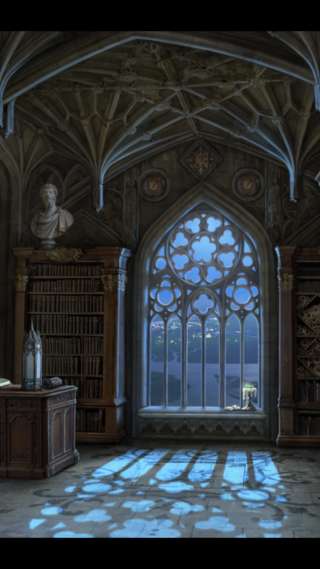 The DUP Murders Part 2
Immediately after assembling his crew
HaidesRising hurried everyone inside the            
"Boiler-Room"              
             
"We need a quiet location He said."              
The Boiler Room, was the obvious choice,              
as this room was once, a heavy hitting forum    
put in place for disputes and solutions,  
a sort of free for all, no holds bared grudge match    
type place.              
             
"There had to be clues in the many  
 MANY  discussions brought there,  
Zazzles quietly mentioned."            
             
Recently a post was discovered and brought  
to Hades' attention, so he took pictures of the incident  
with his phone and showed them to the crew  
"Poets Beware!"  was scribbled all over the walls    
of the Ghost Club Competition,    
right smack in the middle of the thread.             
             
On further inspection Lady Layla, pulled out  
a pair of white cotton gloves a brush and  
some fingerprint powder,  
In case there was a trader roaming the halls...              
             
Meanwhile, Zazzles, was assembling  
 the paranormal activity equipment  
EVP recorders, an so on, making sure  
 it all worked properly.  
Crowfly, and Crimsin were reading and  
rereading the posts in the Boiler Room archives.  
 
Not faraway was Goddess-Worship,  
typing away gathering only the facts...        
       
Todsky, texted, saying "he was busy at home,            
but he'd be around after supper..."            
 
Viddax was at the helm making sure the        
Poetry  that was never read or commented on    
was deciphered and put on the push boards  
 scattered all over the room...        
       
Everyone was busy doing something  
to help in this very sorted very odd investigation.            
Still, Something felt off, something or someone  
was missing. that's it, thought Hades' we need a  
couple of lookouts. two fierce poets who could  
handle a crowd should we all be discovered  
with malice.     
             
So Hades' decided to inlist in the help of              
The Leprechaun, aka Criac Dealer, aka              
The Reporter, if there's a story, he's got it!            
Not to mention he never backs down!              
             
And, SnuggleBuck, HadesRising's,              
personal Heeb, his sidekick,              
SnuggleBuck The Sly, aka The Humbler              
aka The Town-Crier, Known for his larger    
than life  talent in taking one on the chin  
for the betterment of the team and    
his investigative charisma .            
             
To be continued...
All writing remains the property of the author. Don't use it for any purpose without their permission.
likes

8

reading list entries

2
Commenting Preference:
The author encourages honest critique.