deepundergroundpoetry.com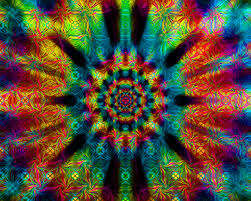 the color of dreams

kaleidoscope dreams lie
they color my dreams hopeful
in patterns and shapes that delight
they soothe me in my twilight hours
then I awaken to gray

gone are the azure blues of the oceans I love
that I will probably never live near
and the greens of the forests that feed my soul
that I've not visited or seen in fifteen years

the colorless flavor of my world is depressing
I live in the country it's beautiful and quiet
it can also be lonely

my passions are red hot while sleeping
then I wake to a bed that's cold from familiarity
I touch myself to remember
what it's like to be a real woman
this adds to the gray feeling

some would feel empowered at not needing another
I feel like a woman who's lost her allure
I'm a woman who needs a man
some would say that makes me weak
we were made with a cavern between our legs
it was meant to be filled

a bare-breasted feminist, I am not
I'm a hippy without a cause
I can't even get high on pot
at this age it causes anxiety

it's hard getting older
I was once a beauty
who men would chase
I expect the world to treat me the same
then wonder why they don't

until I look in the mirror

kaleidoscope visions in gray
I'm the same lady on the inside do you see me?

All writing remains the property of the author. Don't use it for any purpose without their permission.
likes

9

reading list entries

3
Commenting Preference:
The author encourages honest critique.