deepundergroundpoetry.com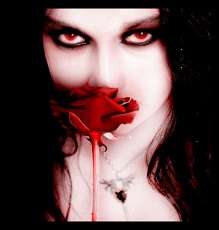 Red Roses
Red Roses laid at her front door
Fresh out of the rain
A bouquet perhaps suggesting more
A freedom from all pain

He follows as midnight nears
A dandy dressed in black
His bright eyes dispel all fears
And dread of an attack

His lips gently caress her throat
His teeth sink slowly in
Her livid cares all seem remote
As does her life of sin

He takes her to the palace halls
Conducts her in a dance
A sterling life of darkness calls
Two immortals, new romance.
All writing remains the property of the author. Don't use it for any purpose without their permission.
likes

7

reading list entries

1
Commenting Preference:
The author encourages honest critique.