deepundergroundpoetry.com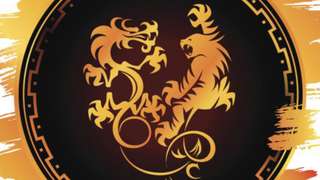 Yin Tiger, Yang Dragon
(a Sonnet)

Her stripe'ed face appeared from bushes near,
Framed with banana leaves a shiny green.
Spies with her amber eyes, focused and clear,
A creature never heard, and never seen.

She growls & says What brings you here to me?
"They say, a huntress of the rhyming word.
I know of this from far across the sea;
I am a little dragon, have you heard?".
 
Upon your scales, a new place I belong!
I wish to be with you across the sea.
The dragon soared to show the way along,
So tiger tried to leap from tallest tree.
 
The tiger, crashing through the limbs on high,
While shouting out I don't know how to fly!
All writing remains the property of the author. Don't use it for any purpose without their permission.
likes

6

reading list entries

3
Commenting Preference:
The author is looking for friendly feedback.