deepundergroundpoetry.com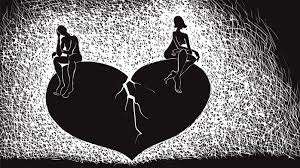 A Shell
Take this heart of mine and ravage it in savagery.
Take it and consume the love it once held, the hope it once had...
Cause it will never fell the joy from another.
Cage it off from the love it once lost, Tossing it aside before another love crosses its path.

Let these emotions that that weighs heavy on this heart, crumb to dust.
Since I can no longer trust these feelings that warped itself to stone,
Choosing to forever be alone.
Let them drift with the wind,to carry the happiness that was once there...
The tears that were once shed...
The pain that was once felt.
And leave me to be an empty shell.
All writing remains the property of the author. Don't use it for any purpose without their permission.
likes

3

reading list entries

0
Commenting Preference:
The author encourages honest critique.