deepundergroundpoetry.com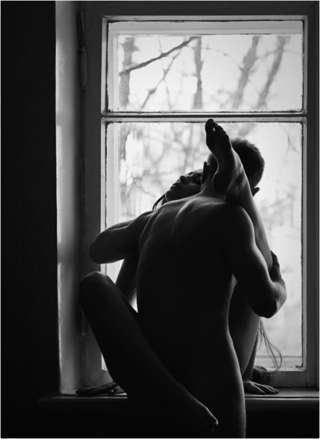 Auroral

I linger in the delectation of his dreams
as he entertains himself with the ambience
of my supple Venus, fulfilling his cravings to the brim until his heart bursts forth, and leaves me aching to know more, of him.

Still

Typified by his essence to brand me as his ripest cherry while he nurtures his carnality, and penetrates my senses until I'm sprawled and gaping, glistening upon the axis of his sacred pole as he pulsates deeply, in unison with my heartbeat.

Surrendered

He compels me to syncopate his need as he plants his seed in the depths of my quivering tight wet whole as he measures the equation of our bond by the breadth & depth of our liberation as we merge upon one another until we're both intoxicated with the incantations we whisper to one another, in the dark.

Harvested

I can't help but see the beauty of his ongoing violations as I revel in the feeling of being freshly fucked violently, until Iím dripping with the scent of our love as it infuses the air while I hum my name upon his lips as he kisses me with such ferociousness that I'm wedded to the notion of his, rustic happily ever after.

Content

He cultivates our love little by little, until we grow together as one, organically yet methodically, whilst tracing the letters of his name upon my lips with his cock as I taste the mingling remnants of the love we made as flashbacks of his mystical nascent, imprints upon my memory centre.

Love

And, there's no turning away from the probability of eternal bliss as he makes me tremble and gush upon the womb of our divinity, and he masters the art of my sacred fragility whilst gripping me tighter as I straddle his intentions, and make them my own until we nestle upon one another as he binds me, to his psyche.

I think I want to grow old, worshipping Christos.

Sated.
All writing remains the property of the author. Don't use it for any purpose without their permission.
likes

10

reading list entries

2
Commenting Preference:
The author encourages honest critique.