deepundergroundpoetry.com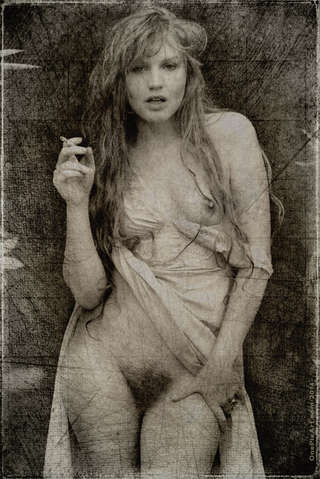 Steel rain woman
A tattooed biker drops casual f-bombs
from a second story balcony.
They hit the blacktop hard
and cut through the courtyard
set to the frantic beat of a car alarm.

Morning birds harmonize
with the street lights
that buzz to life like captive suns.
From Juliette's repose, I take a long,
slow pull on my last cigarette.

I can hear the trees swaying,
soothing my erratic thoughts
as the wind plays pianissimo perfection
along their xylophone needles,
but these trees are strangers to me.

I wonder if they, too
ache to touch the heavens,
those twisted branches desperately reaching,
heavy with broken promises.
I tap a barefoot beat...

The rush of the freeway hits my ear like steel rain
and I have known the rain too long.
All writing remains the property of the author. Don't use it for any purpose without their permission.
likes

17

reading list entries

11
Commenting Preference:
The author encourages honest critique.