deepundergroundpoetry.com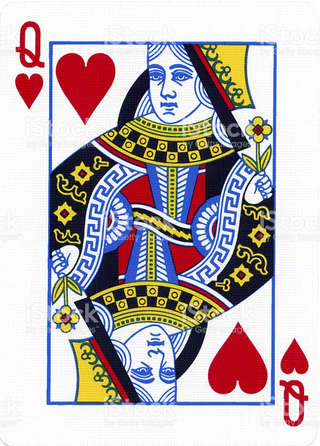 The Queen of Hearts
Here comes that feeling once again, the one I thought was real
With patterns of symbolic senses, I still can touch but cannot feel
Every aching phone call made, a pleasure point that starts to fade
The Queen of hearts, the King of spades, a virgin girl, never laid
A relationship that smells of hate
Exploring girls, I'd never date
What was once so unbelievably kind
A perfect angel she is not, but she's the closest thing you'll find...

Years slip away and I get older, but never wise beyond my years
I woke up and my eyes were swollen shut, from all those late night tears
Displaying symptoms that would make you cringe
Hold tight to that blankets worn out fringe
Yesterday's and yesteryears
An angry youthful, women's fears
Nightmares that became too real
Made me miss the way you feel
Blood red Summer's turn to cold
Understanding I'm too fucking old
So here's my encore, my finale, my last song
I've been pushed aside it seems for too damn fucking long
Like a spirit in the night, she came to me inside a dream
I walked on top of life's perpetual highest beam
But I've out smarted you my love, because your ignorance is bliss
I guess you wanted one last face to face, perhaps just one last kiss...

Starry, starry nights, you paint with brushes of guilt
The earth is standing still but now my head's a constant tilt
Hold the wheel while I'm driving, make sure to hold it steady
You see right through me angel, as if I'm dead already
You can't take back the things you've seen, nothing good at all
Yeah you taught me how to stand, when I tried so hard to crawl
You couldn't wait till I was gone, can't you wait till the bed is cold?
As I hold my head up high, and do just what I'm fucking told?
I detest this time of year, like a goddamn sickness
Hoping that this season, will just pass with the quickness
There's nothing left for me to do, to hold, to feel, to say
Waking with the thought of ending all of this today
I force a wakened smile, and pick myself up just to go outside
With a broken soul, and a wounded, soulless pride
The phone just will not ring, and if it does I'm just not here
I don't know how to make it anymore abundantly clear
Stranded in my head, I somehow make my way down the stairs
I'll face the world, once again, avoiding all the stares...
All writing remains the property of the author. Don't use it for any purpose without their permission.
likes

2

reading list entries

0
Commenting Preference:
The author encourages honest critique.