deepundergroundpoetry.com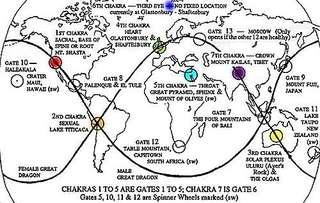 New world disorder
Is said all the world needs is water and society
But that is all that hell needs to bring it's reign
Skeptics and the credulous in their false piety
Never hindered by the burden of proving sane...

Foolish striving for utopia and ending in dystopia
Their cold light of truth as a voltaic spark insight
With mental conundrums of new social myopia
Ancient blood washed temple as spirit birthright...

An early world 'show me' ruled the old discourse
It birthed from a purer intent flowing to source
And now a mental shifting to glorious apotheosis--/

Or every wanting idea goes streaking down in flames
Salvation blood to cover the inner stain and pain...
 
So everyone is a maker of the abstraction of art
Letting all minds have something they can weigh
To gain full command over the conflicting heart
Through your higher dimensional soul gateway...
 
Divinely wrought mold an intricate manifestation
Into the body of man, a composite temple of clay
Godhead mysterious rite of centered causation
Dark matter lights your old soul's right of way...
All writing remains the property of the author. Don't use it for any purpose without their permission.
likes

6

reading list entries

3
Commenting Preference:
The author encourages honest critique.