deepundergroundpoetry.com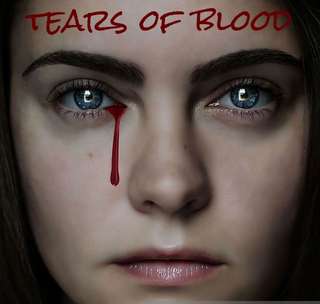 Tears of blood
You broke my heart into a thousand pieces.
Pieces of my soul that can't be replaced.
Replaced my feelings of love with pure hatred.
Hatred that will keep me from Grace.

Grace won't even save you from your own evilness.
Evilness that comes from a place inside you that's deep and dark.
Dark places like that are almost to wicked for comprehension. Comprehension of your demonized actions is not a theme on which I wish to embark.

Embark in a risky Union, I could have done much better.
Better choices would have led me down a better path.
Path, a different path would have been better than this one of loneliness.
Loneliness and destruction what a bloodbath.

Bloodbath of tears that have fallen from my soul.
Soul Survivor, well that would be you.
You are the only one walking out of this without wounds.
Wounds like these might never mend it's true.

True to myself ha! I was only true to you.
You caused this to happen you're a devil with hidden horns.
Horns crafted by Satan himself could not be sharper.
Sharper than the Fortress of vines that now guards my heart with its thorns.

Thorns can protect me from falling like this.
This pain is unbearable I can't do it again.
Again and again I go through this feeling like I can't live my life.
Life shouldn't be something you want to end.

All writing remains the property of the author. Don't use it for any purpose without their permission.
likes

0

reading list entries

0
Commenting Preference:
The author is looking for friendly feedback.