deepundergroundpoetry.com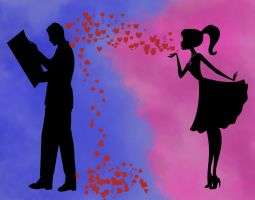 I Ainít cha Man!!!
I Ainít cha Man


No, I canít meet ya momma!
So donít ask me again!
I Ainít cha man!
And I ainít cha best friend!
Donít ask me for nothiní
Unless you asking for dick!
We just fuckin buddies
Besides that,
We ainít shit!!!
When you get that itch to fuck
Iím the one you need to booty call!
If you need help wití cha bills,
I Ainít cha man at all!
Iím just your fuck partner
We wonít ever make Love!
Youíll never catch me in it bare back!
Iíll always wear a glove!
After I bust a nut, donít trip,
Hell naw, I donít wanna snuggle
That shitís for ya man to do
Thereís no need for us to cuddle!
No! Iím not giving you money
To get your hair done!
Donít try to run game on me!
Your hair gonna be messed up
After we fuck anyway
I donít care if itís nappy!
So if you lookiní for a sucka
You already have one in hand
So go back to your dude after we fuck!
Cause I Ainít Ya Man!!!
All writing remains the property of the author. Don't use it for any purpose without their permission.
likes

2

reading list entries

0
Commenting Preference:
The author encourages honest critique.