deepundergroundpoetry.com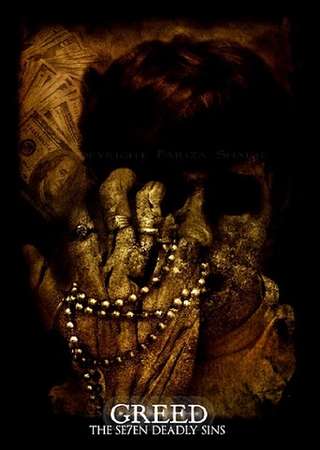 GREED
 
admit it  
i am your favorite sin  
go ahead...repeat it to yourself  
repeat the chant  
   
 
greed is good  
   
 
greed is good  
   
 
greed is good  
   
 
greeeed issss gooooood  
   
 
feel so good just to say it yes?  
come..let me take firm root within your soul  
let my yawning pit of unending blackness  
devour every morsel of your morality  
strip you bare of your so-called ethics  
render you devoid of compassion  
allow me to siphon you like a loving parasite  
and fill you with a never-ending  
huungerrrrrrr  
becoming the tick that sticks its claws into  
your stinking god forsaken entrails  
   
 
and like a vulture in Armani  
your eyes covet everything desirable  
within your line of sight  
let your tongue be steadfast  
in telling whatever lies deemed necessary  
for I am your necessary evil  
the evil that shall bring you into harmonious matrimony  
with the other deadly Sins  
   
 
 learn from me...at my knee  
as we embark upon our many exploits  
be it in those mineral-rich yet  
underdeveloped countries of the colored  
or in the theft of the creative genius of others  
be it in the filthiest crack dens on obscure darkened streets  
or in the seductive decor  
of the boardrooms of Wall Street  
   
 
the world is an open market!!!  
   
 
sell sell sell my Mortimer!  
sell drugs  
guns  
pussy  
fabulous imagery  
tales of happiness  
sell!!!  
child labor  
prison labor  
immigrant labor  
sell..sell  
gladiators and songstresses  
dreams of an afterlife  
let your fraudulent sermons fill these  
witless vermin with hopes of hollowness  
let them stuff your coffers  
take whatever they offer  
marginalizing as you teach the 'fact' that  
 money is the root of all evil  
 
 
 
yet i was the seed that spawned the root  
who bore fruit of my labors  
giving birth to that infernal itch  
capitalizing on idle minds  
conceptualizing the rush for gold  
into the great paper chase  
into futures bought and sold in cyberspace  
where my digits and decimals  
decimate dreams in a day  
where my speculators estimate a man's net worth  
as a suitable whore  
to my rating of credit scores  
oblivious to how I transformed real wealth into  
what is currently defined as currency  
 and you shall carry on such a legacy  
through the acquiring of more wealth through stealth  
 
 
what is your target/satisfaction number?  
more..always...more  
    
 
know you  
this be our first banquet...your first billion  
and as promised  
you shall drink til your heart's desire within  
the decadence of the other sins  
lust after whatever your money can buy  
destroy those whom you envy  
and ravage their spoils  
indulge in such vanity as such  
to make Narcissus himself jealous of your visage  
engorge yourself into a gluttonous stupor  
and have your man-servants wipe clean the  
trails of your excessive vomiting  
let your wrath be pardoned by corrupt politicians  
and judges..and law enforcement agents  
never shall your conscious burden you with guilt  
as it is forever fossilized in the sap of sloth  
stand pridefully..triumphant in your campaign  
over those that would deny you  
defy you...rather they should deify you  
for your esteemed accomplishments  
   
 
and here you are  
in all your vainglorious supremacy  
Mr.Big..too big to fail  
basking in this twisted form of cannibalism  
gazing upon those malleable turds  
as they kneel and nibble  
on the leftover crumbs lying about at your feet  
while you feast unrepentantly on their hunched-over backs  
spineless wool is your favorite delicacy I see  
   
 
now say it with me once more  
the Douglassian chant  
and this time click your heels  
   
 
greed is good  
   
 
greed is good  
   
 
greed is good  
   
 
greeed isss goooood  
   
 
and I am your favorite sin..yes?

All writing remains the property of the author. Don't use it for any purpose without their permission.
likes

7

reading list entries

3
Commenting Preference:
The author encourages honest critique.