deepundergroundpoetry.com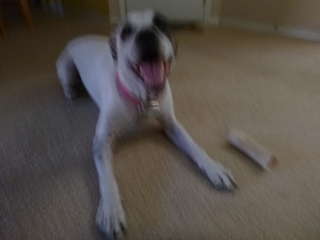 DogEared NewYear


yOur     NYE        fireWorks
          has our(brother & I)'s)
                   Stella'dog
hiding'n'trembling
                 in the most       eXtreme
                          corner          of the house.


This fckn new year is gonna be no fckn better, no fckn worse
                            than
any fckn human new year     that

                                                has       Ever   been-----

~ There------ n'ow you know ////////////// ~


aaaaaaaa@@@@@@@@@@aaaaaa
2017dkzk///fotoBYdankozak(ofStella)....
All writing remains the property of the author. Don't use it for any purpose without their permission.
likes

2

reading list entries

0
Comment
Commenting Preference:
The author encourages honest critique.