Content Warning : Do you want to continue?
This poem contains content which some readers may find disturbing.
It is unsuitable for children or anyone who is easily offended.
YES
I am over 18 years old, I have been warned and I still want to read this poem.
NO
I don't want to read this type of content, take me back to the previous page.
deepundergroundpoetry.com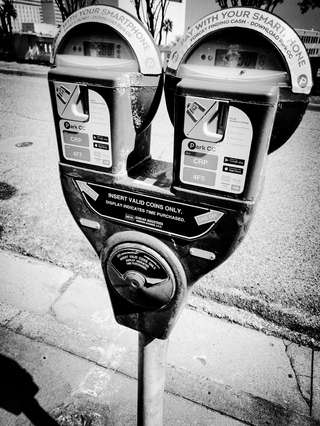 Walking and Talking to My Mom Today
(Please may DUP forgive me for this.)

Are you up in heaven now mommy.

Mommy, so much I've remembered lately. So very much. And still... So much seems to be still hidden away under lock and key.

Perhaps for my own protection.

Do you remember the man you married when I was about six or seven mommy...

Mommy. He hurt me, mommy. He hurt me really bad mommy.

I remember asking you so many times... Please mom, please leave him. He's hurting me, mom.

You're a liar, you said. I don't believe you, you said. Why don't I ever see it, you said.

I'd tried to tell you... He never does it when you're around.

My heart is beating so fast right now mommy. I've learned so many things about myself lately mommy...

I've learned... I was probably never that pretty. I don't think, in the end, I was lovable at all to men, and to most people in general.

But... Mommy... My body sure seems to know exactly what's going on all the time.

My body mommy... It's really smart. So is my intuition.

Lately mommy... And I've told so many people in my life the same old repetitive story.

Someone has been trying to hurt me. Someone is very angry with me for some reason.

I think their reaction... The people close to me I try to tell... Somehow...

It's so familiar, mommy. So very familiar.

Either they just don't believe me...

Or they simply don't care.

Or they're simply living their lives.

Mommy. I've looked at my body closely now. I... I was really hurt mommy. I was brutally raped at least once in my life mommy. It's a little too obvious mommy.

Mommy... I seem to remember...

There are perhaps two parts to the tale.

One part has to do with what I think were normal young guys, having fun and living their lives. I think... This was the part of what happened that I really liked, that I perhaps looked forward to and yearned for constantly. I think they were basically nice shy young guys... I think... What happened with them... Was very wonderful and beautiful and erotic.

It's the second part I don't like mommy. My heart is beating so fast again. I seem to get prickling over my skin a lot.

I think he was always watching me mommy. Step-daddy.

I met a girl recently who lives in the same apartment complex we used to live in all those years ago.

When I went to her apartment mommy... It's like it all came back to me. Him under the bed watching my friends and me, the way he'd flick his tongue out at me in public and I had to pretend like it wasn't happening...

That's what I seem to remember most mommy. The shame and the embarrassment and the exhaustion of having to pretend what was happening...

Wasn't.

And I know there was a guy who saved me.

Maybe there was more than one. But I see one almost vividly in my mind now.

I know I'd stayed somewhere for a while. I know I was like a little pet for a while. I know it nowas plain as day.

But my angel... He was tall and dark haired.

And I know what he said to me.

I know it now. Without a shadow of a doubt.

Run away. Get out of here. Escape. Now.

Run.

He was my angel. My angel from heaven.

Mommy. I've been on meds again for a while now. The horrible longing in me seems to be muted greatly. The horrible sexual craving...

And you know what mommy.

I'm so alone. I've lost everything and everyone I loved in my life.

I'm somewhere safe right now mommy. But I'm scared to trust people. Someone got really angry at me mommy. They were going to great lengths to hurt me. And I know I'm a nobody.

I might not be free ever again.

And I'm old. And not that pretty. And overweight. And in the end...

The sweet daddies...

Just weren't really that interested.

I don't think daddy is ever coming back mommy.

And I'll try to learn to be OK alone with little baby girl.

I'm having little visions now mommy. Of being a little nobody librarian somewhere. A little nobody teacher.

I still know things mommy. I'm still kinda smart mommy. And my fingers still remember the first notes of many pieces by Chopin.

Maybe it's something.

It's funny mommy. Little things started to take on great significance during this time in my life. I have always used the phrase... I'm so tired I'm falling asleep midair.

I think I used to do anything to stay awake when I was a little girl mommy.

Anything not to fall asleep.

Like walk around all the time.

And I have a TV in this room mommy. And ranch corn nuts, which I still love. And though I'll never have what I yearned for more than anything in my life, a sweet handsome daddy looking on me with love and affection and desire in his heart...

I have a TV and corn nuts. And a couple of chances at a new life coming in the mail soon possibly...

And I have a beautiful perfect 18 year old daughter.

Whom... Though she doesn't seem to ever...

Might need me just a little.

Please... Someone...

Please need me just a little.

Please... Love me. I seem to remember crying those words all the time in my heart.

Please, love me. What can I do to make you love me, what can I possibly do to make you care about me...

I guess...

Nothing.

And... It really hurts now mommy. It seemed to really hurt when you died... And now... There are so many new onion layers of hurt and pain...

I can't imagine ever feeling good again.

But I'm going to try mommy. I promise.

You know what mommy... I have the strangest sensation now... Of begging you to leave him and knowing he was listening.

I think I'm pretty sure of that now.

He was listening to me beg you to leave him.

Before you died, you never stopped saying to me...

I left him because of you, Toni. And now we're broke and destitute.

But...

I'm stopping now mommy.

One last thing mommy. I've been walking around the city a lot now mommy. Maybe I'll get skinny and some sweet daddy will like me. Maybe that's never coming again. But... I looked up at the sky today.

How blue it was.

Mommy. It was so blue.

In the past... The very blue of the sky was so beautiful and vivid and vibrant...

I felt like it could slice me open with its haunting impossible painful beauty.

Maybe...

I need to fill up the space in front of my eyes with nice, new things.

Things that don't hurt.

I started today mommy. I made silly art from the downton area of my city mommy. I'll include it here mommy.

Mommy... It's sad. I was both a nice girl and a bad girl, whatever those things might mean.

And... The sweet daddies... Never seemed that interested.

Maybe I'll figure it out someday mommy.

Mommy. I do love you.

Have a great day mommy.
All writing remains the property of the author. Don't use it for any purpose without their permission.
likes

3

reading list entries

0
Commenting Preference:
The author is looking for friendly feedback.