Content Warning : Do you want to continue?
This poem contains content which some readers may find disturbing.
It is unsuitable for children or anyone who is easily offended.
YES
I am over 18 years old, I have been warned and I still want to read this poem.
NO
I don't want to read this type of content, take me back to the previous page.
deepundergroundpoetry.com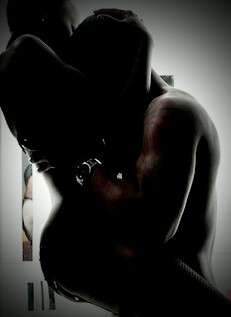 just raw 'n sensual
 
right now  
i feel the need to address you bluntly  
while i undress my words  
strip them down in front of you  
and tell you straight up  
 
 
i  
want  
to  
fuck  
you  
 
 
a simple statement  
cocked and loaded  
ready to spill all over this poem  
 
 
consider the tip of my pen  
the same as the tip of my dick  
through it flows my intent  
 
 
consider your pink walls  
as my parchment  
the interpreter of all my wants  
 
 
consider my semen as wild graffiti  
ready to vandalize the  
texture of you  
 
 
now consider  
this vibe disrobed of metaphors  
exposing the raw of man  
 
 
a man who's aiming  
for possession through aggression  
to grab you by your ankles  
then have you make a wish  
to fuck you with purpose?  
to fill you with my presence?  
I got you covered  
 
 
know the exact space i'm in  
the way i'm coveting you  
the specific mood that's hovering  
it's not about you  
it's about what i want from you  
i need you selfless  
while i indulge my selfishness  
 
 
 
don't care who came before me  
or who comes after me  
not my concern  
i'm here now  
this is my moment i'm staking claim to  
to come fully immersed between  
your thighs  
that's all that matters  
 
 
i want to splatter  
my lustful emotions all over you  
bully you..corner you with my eyes  
pin you against the wall  
pressure you into submissiveness  
as my nature crawls  
all up inside you  
 
 
trust that every thrust  
comes from a place of my deepest desires  
feel the turbulence in my hips  
as you take every inch  
take every ache  
to cherish as your own  
 
 
i want you to  
watch my face..feel my spine  
inhale my scent..hear my grunts  
when i cum inside you  
 
 
soak in my entire essence as i  
soak inside your body  
as i stir you with my greed  
soil you with my seed  
praise you as you satisfy my needs  
 
 
believe me when
i tell you i'll be back to feed  
on you some more  
spread you open and have you  
receive me some more  
fuck you til you relieve me  
some more  
 
 
yes  
 
 
i want to fuck you  
then fuck you again  
and again  
 
and  
 
again  
 
 
here's your memo  
the terms are laid out clearly  
are you ready for  
my demo?'  
 
All writing remains the property of the author. Don't use it for any purpose without their permission.
likes

18

reading list entries

5
Commenting Preference:
The author encourages honest critique.