Content Warning : Do you want to continue?
This poem contains content which some readers may find disturbing.
It is unsuitable for children or anyone who is easily offended.
YES
I am over 18 years old, I have been warned and I still want to read this poem.
NO
I don't want to read this type of content, take me back to the previous page.
deepundergroundpoetry.com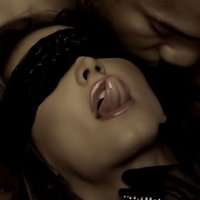 Primal Needs
You bring out the
hunger in me...
Create a raging
thirst in me.
One I can't hide
and all can see...
This is what you
have done to me.

In my eyes so
easily seen...
You fill all my
wants and my dreams.
My fantasies run
wild it seems...
I want you all;
no in betweens.

Your heart and mind
is what I need...
For all of you my
heart does plead.
Your love and flesh
with nothing less..
To hold you close
and deeply press.

Your lips touch mine,
the taste is sweet...
So smooth, so wet,
a dripping heat.
Such passion held
within a kiss...
Truly...nothing more
real than this.

Your body given
all to me...
Your soft warm flesh
held close to me.
Wet love pressed
to hardened need...
Such pleasure, so
hard to believe.

So many sounds
of love we make...
Within each labored
breath we take.
Between the bites
and muffled moans..
Between your calls
for me alone.

In your voice so
easily found..
Deep within each
spoken sound.
Those words that
you say to me...
Drive the hunger
and thirst in me.
All writing remains the property of the author. Don't use it for any purpose without their permission.
likes

3

reading list entries

0
Commenting Preference:
The author encourages honest critique.