deepundergroundpoetry.com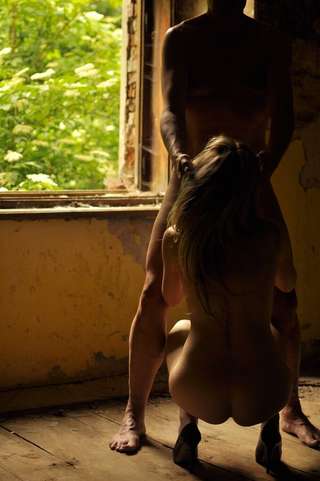 Abandoned Buildings
He takes me to abandoned buildings to exorcise the whores that have left him feeling desecrated on the inside, and it is in those places, that he liberates himself all over me as he invades me ceremoniously.

He has no mercy upon the spectrum of my vulnerabilities as he uses my flesh for cathartic purposes, and my pain becomes his pleasure as he falls into me methodically until I'm ablaze.

His throbbing hard cock punishes me in all the right ways that make all the wrong that he's ever endured drift away as my soft whispers of smut becomes a hymn that drives him to fuck me harder and deeper, until my water cascades all over him.

And he fills me violently until he creates chasms out of my cunt, arse and mouth , and I revel in the ambience of his afterflow as he watches his translucent milk drip from the lining of pink walls.

It is in his aftercare that I catch glimpses of his emblematic healing as he conceals his wounds behind hazel eyes, while I taste the mingling aromatics of his seed and my cunt upon his lips as he kisses me with such a ferocity that tells me he misses me.
All writing remains the property of the author. Don't use it for any purpose without their permission.
likes

10

reading list entries

1
Commenting Preference:
The author encourages honest critique.