deepundergroundpoetry.com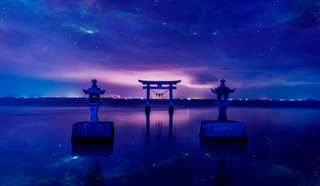 A Fantasia of Perfection

Perfection is to realize it's there
Before your very eyes,
To open wide the vista of your mind.

It's not obtained by ownership of Man,
It's given, courtesy
Of Mother Earth & God, to feel & know.

To set aside the pain that wrought the soul
To simply sense the grace
Around you in its aura, raw, untouched.

Because of you who lifts the mental veil,
That all is then reveal'd
When spirit, sight & mind gives of itself.

Perfection is not solid in its sphere,
It cannot be defined
As matter of the planets, stars & us.

It's Man who tries to make an earthly gain
And sell to highest bid
As if it can be purchased for its weight.

Perfection, though, is like the very air;
A precious gift that "is"
To every living thing that knows it's here.

All writing remains the property of the author. Don't use it for any purpose without their permission.
likes

6

reading list entries

1
Commenting Preference:
The author is looking for friendly feedback.