deepundergroundpoetry.com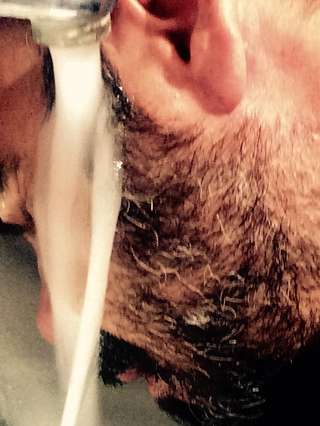 Ugly overdose
Please forgive me, ugly overdose,
I will never miss you
I will always remember you.
You built the earth of my feelings
you destroyed the happiness of my outlook
and now you ask for some holly forgiveness
like you never hold my tears on your back
like you never touched my delirium
while it was filming my white nonsense.

Please forget me, ugly overdose,
I will never feel you again
I will always disrespect you.
You destroyed what is called ďfutureĒ
you built my anonymous faith
and now I pray to lost gods
as if I was a meatloaf, waiting for its honey,
as if I was an umbrella, seeking for simple rain
while I was my own dude kind of sunny thing.

Please trust me, Iíll be nice with destiny,
please hate me, Iíll be bad with the acceptance.



**written for the "Youth" comp. of UnknownEmo.
All writing remains the property of the author. Don't use it for any purpose without their permission.
likes

3

reading list entries

0
Commenting Preference:
The author is looking for friendly feedback.