deepundergroundpoetry.com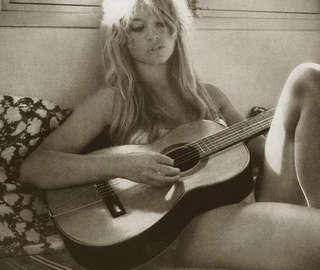 la musique
The way I trace her curves is almost criminal.
Slowly my graceful tips play along
the smooth perfection of her slender neck.
Her flawless surfaces are pristine loveliness.

And oh, how she sings to me; orgasmic fantasia
that makes my heart quicken with yearning beats.
Staccato rhapsody embodies us and I....
I play on her sweet spot.

My pretty, pretty vision; divine vibrato
across my knee. She trembles with each passing
of my experienced hands as I wrap them firmly
about her voluptuous body.
She is a part of me.

I hold her close; I cradle her
like the treasure she is.
I treat her like a lady,
for she is a fine work of art
to be forever cherished.

All writing remains the property of the author. Don't use it for any purpose without their permission.
likes

12

reading list entries

5
Commenting Preference:
The author encourages honest critique.