deepundergroundpoetry.com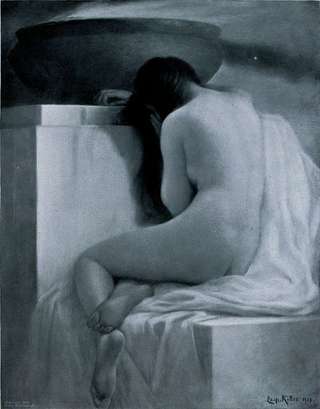 every woman is...

I walk the side roads of life; the trails that are beaten by lonely,
desperate footsteps. Iíve left pieces of my heart in the dirt, like
seeds that bear no fruit, & the rain washed them away.

sometimes I ride a streetcar. it makes a stop, & I canít see thru
the dense fog outside the window. other passengers exit, & they
look at me. I tell the driver, go ahead, Iím not getting off here.

my reverie carries me back to the old war; I wonder how I made it
thru, why I wasnít deleted on the killing fields. cast here, to know
what agony is, & loneliness, & to write about it.

there has been an occasional woman, who had a drink with me, &
took me to a bed. she let me press my scorching flesh against her
naked body. she let me do sexual things to her, & I paid her for it.

at times I feel Iím only completed by a woman. I find her, or she
finds me. she removes her clothes shamelessly, to show me her
physical beauty. she tells me things, sweet things & dirty things, &
I excite her as she excites me. we touch ourselves, until our
common, primitive passion runs off into a stormy mess; & itís done.
they can desecrate my name †Ė †they can adjourn me to the most
obscure shadows.

Iíve made my own judgment of women, & I judge that every woman
is a whore. †& a man must never love a whore.

a manÖ †a man like meÖ
must never loveÖ


(Art: Caspar Ritter)


All writing remains the property of the author. Don't use it for any purpose without their permission.
likes

17

reading list entries

2
Commenting Preference:
The author encourages honest critique.