Content Warning : Do you want to continue?
This poem contains content which some readers may find disturbing.
It is unsuitable for children or anyone who is easily offended.
YES
I am over 18 years old, I have been warned and I still want to read this poem.
NO
I don't want to read this type of content, take me back to the previous page.
deepundergroundpoetry.com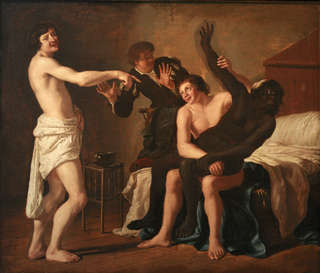 "GINGER'S OBSESSION WITH RAPE" PART TWO
I was starting to think my so call idea to meet this rapist wasn't a good idea. I Step back when he started to approach me , but when I looked behind me I was cornered . " Why don't you just give in to save us both the trouble"  He said . As much as I fantasize about being rape I began to feel scared . I tried running but that just got him mad.  He slapped and grabbed me by the waist and shoved me to the ground , he then came on top of me  and started to say " Isn't this what you wanted"  I said "No!" In a sobbing  tone. He then started to touch my breast . I tried pushing him off but he was too strong. I was about to be his next victim . "Help me ! Rape Rape!!" I screamed . "No one can hear you" He said. His hands were already between my legs . I could feel his fingers trying to go inside me and his breath in my ear whispering " I know you want me to rape your wet warm  pussy " . I was only sixteen and I'd never went all the way before. He then unzipped his pants and was already trying to penetrate me . I was trying to use my hands to block his penis from entering ,but he held me down and I felt something hard being pushed against my vagina . I yelled but at that point It was hopelss and gave in to him . "Thats a good girl" he said while I embraced this sick and twisted feeling ....




All writing remains the property of the author. Don't use it for any purpose without their permission.
likes

2

reading list entries

0
Commenting Preference:
The author encourages honest critique.