deepundergroundpoetry.com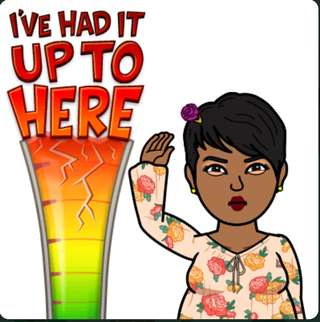 Society Lost
Dont y'all hate those popping bottles in the club ass hoes.
Those Imma fuck the bouncer to get in the club for free ass hoes.
Ole I don't have money to feed my baby but imma pay for condoms to fuck the next nigga ass hoes.
Them get high to make the time pass by ass hoes.
Them I don't got a job so I'll rob ass hoes.
Ole get nails done every week but can't even buy a decent outfit for they kids ass hoes .

Can't stand them I got insecurities but I'll hide mines by bringing others down ass hoes.
Ole I clown black women for being natural but hide the little hair I got through weave and extensions ass hoes.
Ole post a pic for the gram butt naked but can't even get a man to wife you ass hoes.
Them I'm trying to chase a bag but can't even spell bag ass hoes.
Them oh imma become a stripper because the money comes faster ass hoes.
Them do it for the vine but can't even do a thing for Jesus ass hoes.

Man this world is so lost, each day we are burning ourselves in hell.  
We are living for man and losing every ounce of morals we have left.
Women are selling themselves for a quick nut only for a quick buck.
Men are vandalizing the meaning of love by having multiple partners when it was made to love ONE woman.
Children are controlled by social media,
Brainwashed by its design that we must portray this false lifestyle to impress people who don't know a thing about you .
Or even care if u existed as long as your name holds weight.
Pimping today's children to bank on posting pics for likes to gain acceptance by people who don't even know how to except themselves.
 
Good women turn to hoes because it seems men nowadays prefer women who have no self respect or any ounce of common sense.
Seems like pussy does have the power since men have lost their lives behind it.
Pussy is a hell of a drug for a man and men O.D off of it a lot.
I swear we in a world where girls are dick dumb and let one dick taint their minds  
They fight and even kill for dick like its unchanted territory.
Meanwhile many other girls already broke into that territory.
Letting cum be the juice that they crave more of and sipping its poisonous nectar like the finest champagne.
 
We have got to do better for little kids are growing up raising themselves because parents give no guidance.
We cannot let the little girls growing up to be hoes.
No we must let them learn to love themselves and cherish their virginities.  
For in this sick world there are predators waiting to steal something so innocent away.
Women let's motivate each other instead of constantly tear each other down.  
Men raise your sons so they won't be a product of their communities.
Teach them to become strong minded individuals.
 
We must change for the better so society won't be taking a round trip to hell.
Let's find ourselves and represent something bigger than us.
For we don't need a world tainted by demons and people with no conscience walking around.
Get right or get left.
All writing remains the property of the author. Don't use it for any purpose without their permission.
likes

5

reading list entries

2
Commenting Preference:
The author encourages honest critique.