deepundergroundpoetry.com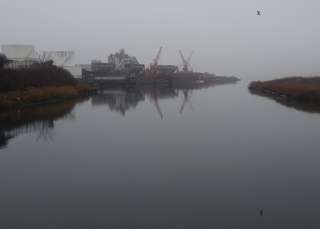 It Seems .................
 
like I should write    
   
a POEM  
   
where should I go?    
  Into Love?    
Sex?    
 Surprise?    
Betrayal?    
 unexpected risk?    
unexpected Success?    
 
 the possibility of folly    
the light  
 at end  
of a Conqueror's tunnel?    
   
why a poem?    
     
 why not just live?    
create and destroy    
 with every move  
like every
 other living organism makes?
   
oh?  
 
 thou detectest    
some    
 attempt  
at rationale?  
 
some self-balming      
theoretical
 spa level    
stress and guilt    
 release?    
   
 some    
self-blaming    
 brunt-bearing    
responsibility    
 for the lifetime    
of someone else  
 besides me?  
 
  yeah    
     
[font=Georgia] a poem    
   
will fix it all
All writing remains the property of the author. Don't use it for any purpose without their permission.
likes

1

reading list entries

1
Commenting Preference:
The author encourages honest critique.