Content Warning : Do you want to continue?
This poem contains content which some readers may find disturbing.
It is unsuitable for children or anyone who is easily offended.
YES
I am over 18 years old, I have been warned and I still want to read this poem.
NO
I don't want to read this type of content, take me back to the previous page.
deepundergroundpoetry.com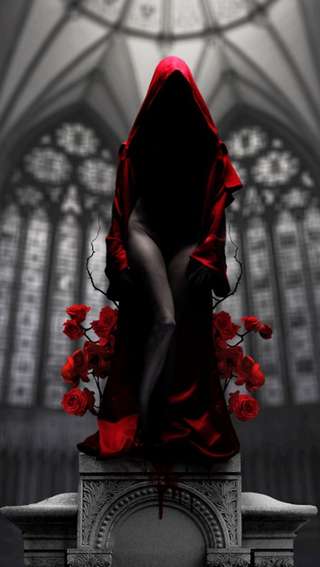 The Taste of Her~


Poetry flattered the gate I decided to walk through
and I never looked back
until she straddled my face and spewed her ambrosial...
rich language down my throat.
She's been there when he couldn't be.
She's still wiping away the blood of my own selfish bigotry.
Gave me calligraphy wings when others tried to cage me,
pleaded for me to erect straight, expand my gait
and offer her a full length of my syntax courage
through balladry footsteps.

I've never been hesitant in allowing her to
run her cryptic tongue all over my body,
in hopes my abstained intellect and unfed mind,
would master her poetic strokes-
or inherit her hypnotic vibe in wet-invisible language,
etched on my skin.
Poised to penetrate parchment as fingers grip tightly;
intense burn,
like the sun wrapping its shine around the hope of Calvary.
Altering my lust for my punctuation's charisma,
when my reasoning and thoughts split like the receding tide
of an ocean floor.

She…
Spit on metaphoric hands and glossed her parabolic shaft
before directing her need for me to moan
a ruth-ful verse in her midst,
and I'm…..
I'm mesmerized at how she bends my cerebral joints
into a symphony of wordplay,
exploding on paper into lines called fragmented experiences.
She seduces my untamed imagination.
She flirts with my untapped creativity;
sweet drops of emotions seasoned in her essence...
making it difficult for me to walk away

though I doubt if I would ever stray…..
too caught up in Poetry's thick preposition
and fascinated with her opulent, creamy, sweet.... taste.

Rain~



All writing remains the property of the author. Don't use it for any purpose without their permission.
likes

14

reading list entries

2
Commenting Preference:
The author encourages honest critique.